Sep 19, 2020 03:16 PM Central
Dr. Jodie Gruenstern
aromatherapy, calming, cats, diffusers, dogs, Essential oils, holistic, integrative, pets, relaxation, self-care, wellness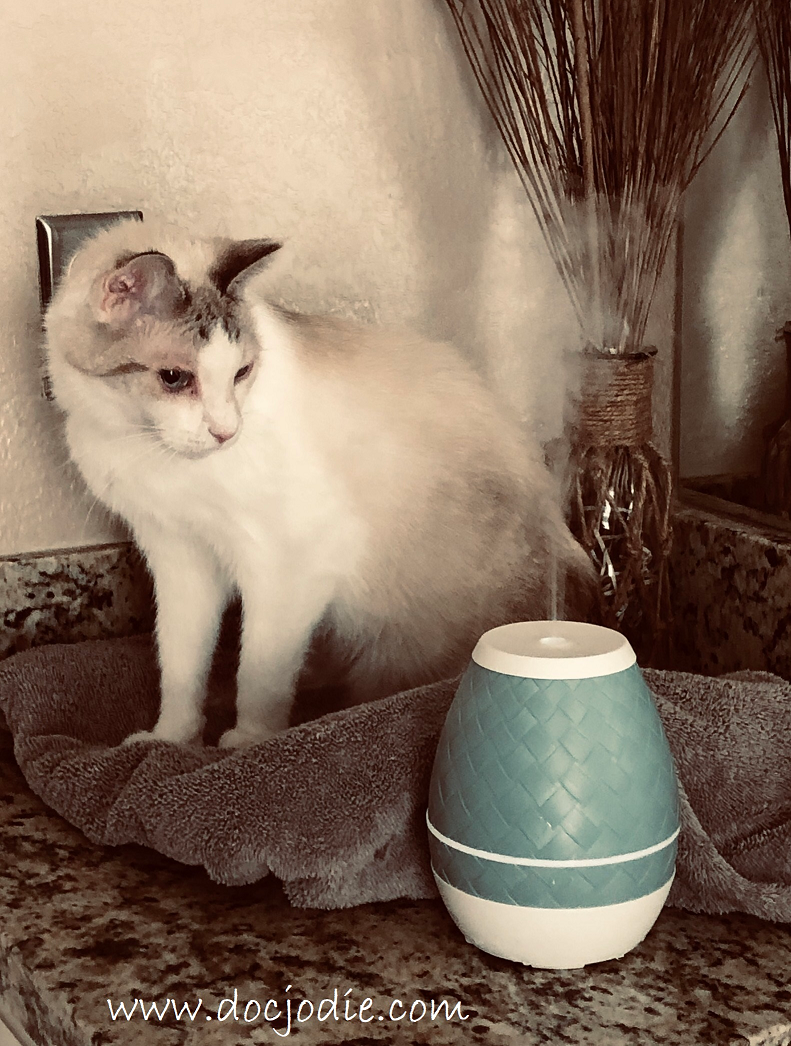 Essential Oils in Veterinary Practice
I don't think I could practice anymore without using safe and effective essential oils!
Oils have become a major modality for me in addition to natural nutrition, nutraceuticals, acupuncture, Western and Chinese herbals, and the occasional dabbling in homeopathy. I use essential oils to support body system wellness in my pet patients as well as holistic concerns for pet parents, clinic staff, and my own family and fur babies! I am comfortable using oils via diffusion, topically, orally, and sometimes via injection in my canine patients, and yes I even use oils for the felines!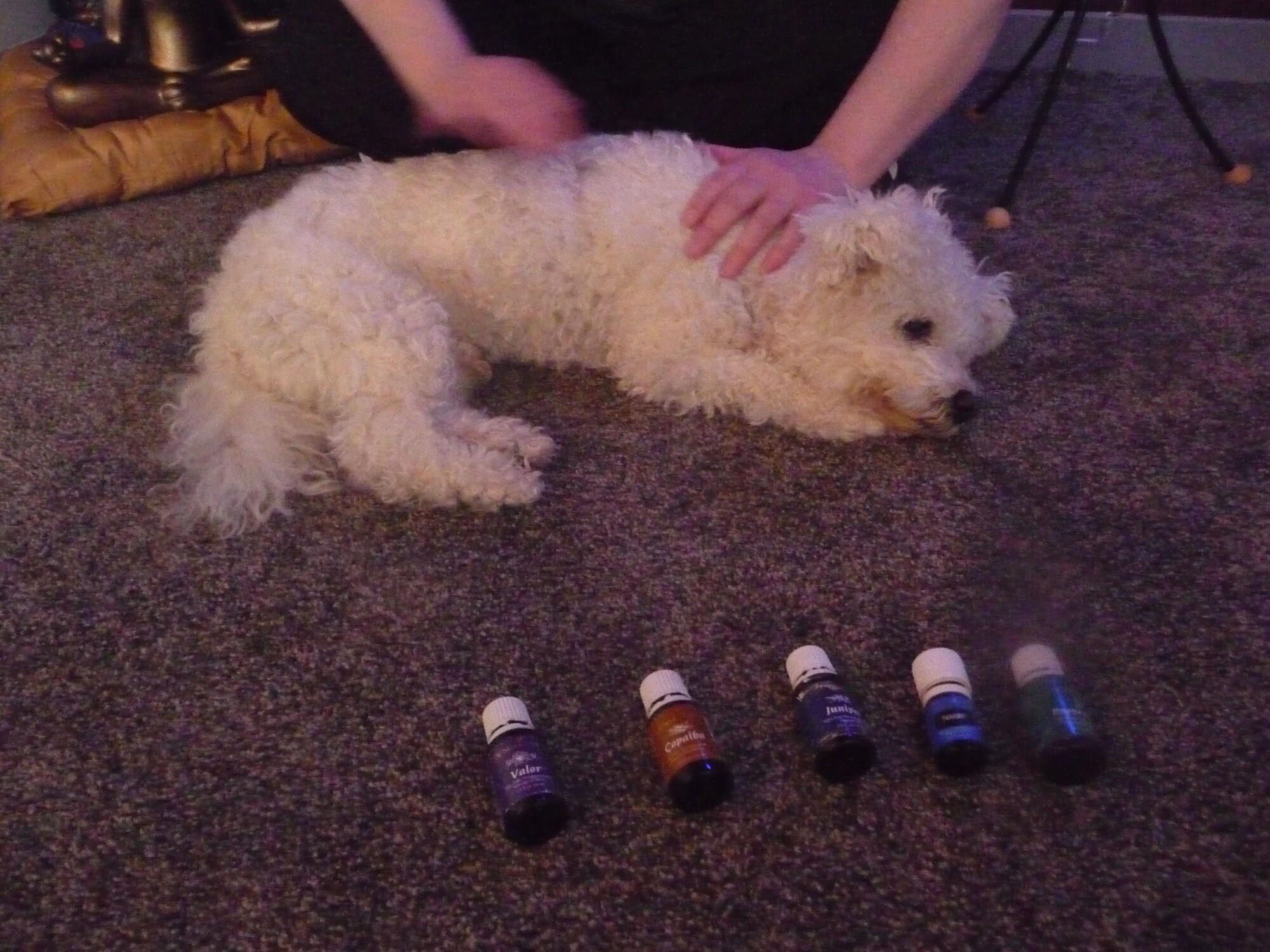 Personal and Clinic Use
I begin my day by applying a blend of coconut oil and myrrh to my face, for those fine lines and natural sunscreen. Next, I apply a blend of these oils to the back of my neck: copaiba, lime, cedarwood, ocotea, lavender, and vanilla absolute. This is to prepare me for a hectic day!
In the clinic, the staff diffuses an uplifting blend of citrus oils which makes the environment smell clean and fresh. This is motivational and it is wonderful to hear clients say, "This does not smell like a vet clinic. The aroma here is fabulous!"
We use a diluted, cleansing blend of oils in spray bottles for the exam tables and in the mop bucket. This consists of clove, lemon, cinnamon, eucalyptus, and rosemary. This spicy blend has been safe and effective in the presence of many unadoptable cats who have resided in my non-profit facilities as well.
To complement an acupuncture or massage treatment, we often utilize oils topically which can be layered over the spine, hips, or stifles to enhance the impact of the other modalities. These oils include copaiba, wintergreen, helichrysum, clove, and peppermint.
To assist with a smooth anesthetic recovery we diffuse ylang-ylang, orange, tangerine, patchouli, and blue tansy.
Our most prized oil is frankincense. This can be considered spiritual as it helps with passing. It contains anti-inflammatory constituents and has documentation that supports its use in patients with neoplasia.
The oil to keep in your purse, your kitchen, your vet bag, and in the barn is lavender! It is the go-to for everything, wounds, bites, burns, pruritus. Quality lavender oil can be used neat on hot spots as a soother, deterrent to licking, and for healing.
My special technique for allergy patients, those with hormonal imbalances and neoplasia is detoxifying soaks. We combine a healthy soap, essential oils, and a deep tub of warm water to provide soothing relief and toxin removal for canine and feline patients. The oils chosen vary with the specific condition.
The diffusion of oils is a perfect solution for pets who cannot be medicated or supplemented due to fear, aggression, or resistance to eating. Cats with respiratory disease who cannot smell their food and won't eat can be supported with a blend of spruce, cypress, and eucalyptus oils.
Throughout my day I flavor my water with healthy, refreshing essential oils such as lemon, lime, tangerine, grapefruit, or spearmint.
In the evening, I might place a drop of romantic jasmine on each wrist! (Do not take internally.)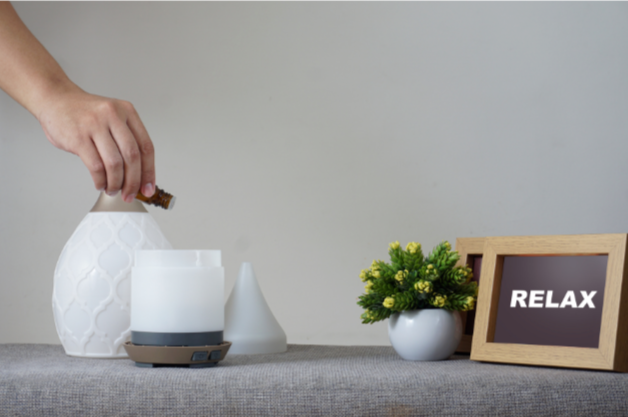 Essential Oil Chemistry for Mind and Body
I believe that emotional imbalances are the deepest root cause of most dis-ease. For me, essential oils are the answer to providing my pet patients and their people a truly holistic approach to family wellness! Aromatherapy's natural chemistry can balance the mind, body, and spirit! A good life is all about balance.
Essential oil usage can be fun and rewarding!
Many textbooks and reference manuals are available.
With a little guidance, this can be an easy-to-integrate modality!